Welcome to Cosmos!
Where fresh food is served daily!
Hot fresh made to order. Cosmos uses the finest ingredients and ensures the highest standards in quality. Along with quality made meals we have top quality service. We ensure full attention to all of our customers and want your experience to be a comfortable and memorable experience. You will want to visit us time and again!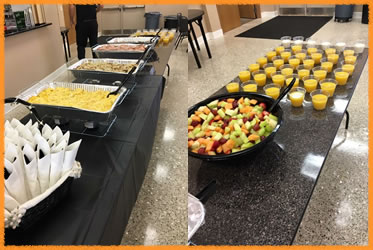 Breakfast Catering
If you know the Cosmos name, then you know how good the food is.  We've taken the same pride we serve in our breakfast and lunch and applied it to our specialized breakfast catering.  Our unique casserole breakfast offerings sets us apart in the catering market.  Contact us today if you're business hosts morning meetings or events where a home style cooked breakfast can start off your event with a some home cooked class.